Are you looking to further your education? Before reading the article below, why don't you consider applying to Women's University in Africa. Applications for their 2019 February intake are open, and you can choose from their Faculty of Agricultural Sciences, Faculty of Management and Entrepreneurial Sciences and their Faculty of Social and Gender Transformative Sciences. Click here for more information.
Here are some tips on how you can juggle work and school comfotably so that you can get maximum results on both ends!
1. Develop a plan of attack
How many hours do you need to work to meet your financial commitments? Do you want to get through your studies as quickly as possible, or are you the slow and steady type? Think about your personality, goals and responsibilities, and develop a realistic plan for making it happen.

2. Take advantage of workplace flexibility
Ask your boss about flextime or reduced hours. Take advantage of programs like deferred pay, leaves of absence or job sharing. Find a part-time schedule that fits your needs.

3. Capitalize on school flexibility too
More and more universities are tailoring services to workers' schedules via night and weekend classes, extended library and bookstore hours and kid-friendly study halls.

4. Prioritize!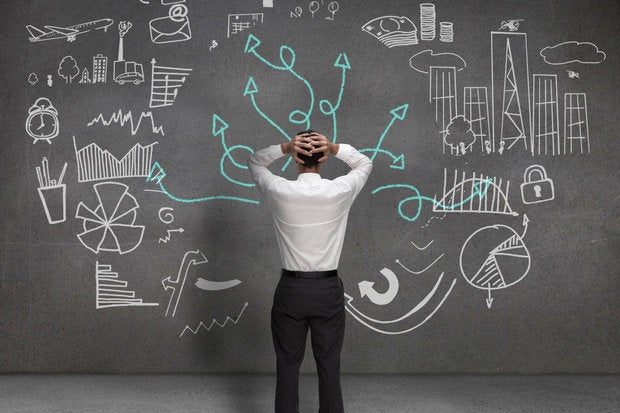 Decide on your priorities and accept that something, somewhere, will have to give. Expect to take a pass on the occasional outing or weekend away. With so much on your plate, you can't do everything.

5. Schedule proactively
Mark upcoming professional and academic deadlines on a single calendar. Plan for sudden work crises and last-minute overtime requests. Block off enough study time so you can adjust if necessary. Communicate your schedule to friends and family.

6. Work smarter, not harder
Kill two birds with one stone by using an actual work situation as an MBA or marketing class project. Cram in extra study time by writing study notes on index cards, taking them along, and studying in small intervals instead of longer time blocks. Tape lectures and listen to them during your daily commute. Do homework during spares rather than in the evening.

7. Avoid time wasters
Arrange to work and take classes as close to home as possible to cut down on transportation time. Learn to say "no" to black holes that suck up your time and energy. (Facebook? WhatsApp? The usual suspects!)

8. Manage stress levels
Stress is an inevitable part of being a student and a worker, so learn how to keep it in check. Take regular breaks, get enough sleep, stay physically active, get out into the great outdoors and let yourself enjoy some of what life has to offer.

9. Watch for signs of burn-out
If your job performance or academic results begins to flag, take action. Falling asleep in class, drinking excessive amounts of caffeine, losing interest in your job or studies or becoming irritable and unable to concentrate are important warning signs.

10. Remember why you're doing it
You wouldn't be tackling work and school simultaneously if you didn't have good reasons. Although it may seem overwhelming at times, other people have succeeded, and so can you! Focus on your goals and end date whenever it starts to feel like too much.
If you are interested in applying at the Women's University in Africa and want to find out more information, please contact the Admissions and Student Records offices on the following telephone numbers: 263-242-459647/459601/459648 or visit the offices at 549 ARCTURUS ROAD, MANRESA PARK, HARARE. In BULAWAYO they are at CHARTER HOUSE, Cnr Leopold Takawira and Fort Street, 5th Floor , Telephone09-63649 and in Mutare Contact Mrs Munzara at MUTARE TEACHERS' COLLEGE (STUDENT SUPPORT CENTRE, Telephone number 020-60380 ext. 147 or 0778 096 233 and Faculty of Agricultural Sciences (Marondera) WUA ACADEMIC COMPLEX 1515 Pine Street, Marondera. Telephone numbers +2632792320145 and +263773 867 127, 0734 889 138