Aug. 27 2023, Published 5:00 a.m. ET
2006: Kourtney Kardashian and Scott Disick Met For the First Time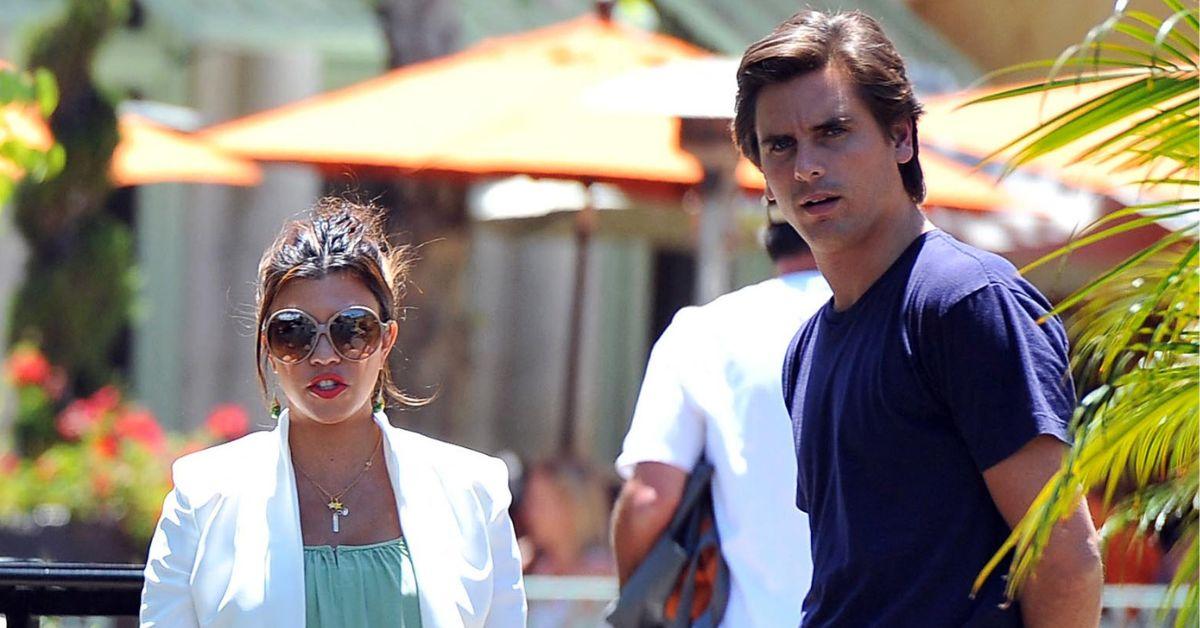 Article continues below advertisement
October 14, 2007: 'Keeping Up With The Kardashians' Introduced Disick as Kardashian's Boyfriend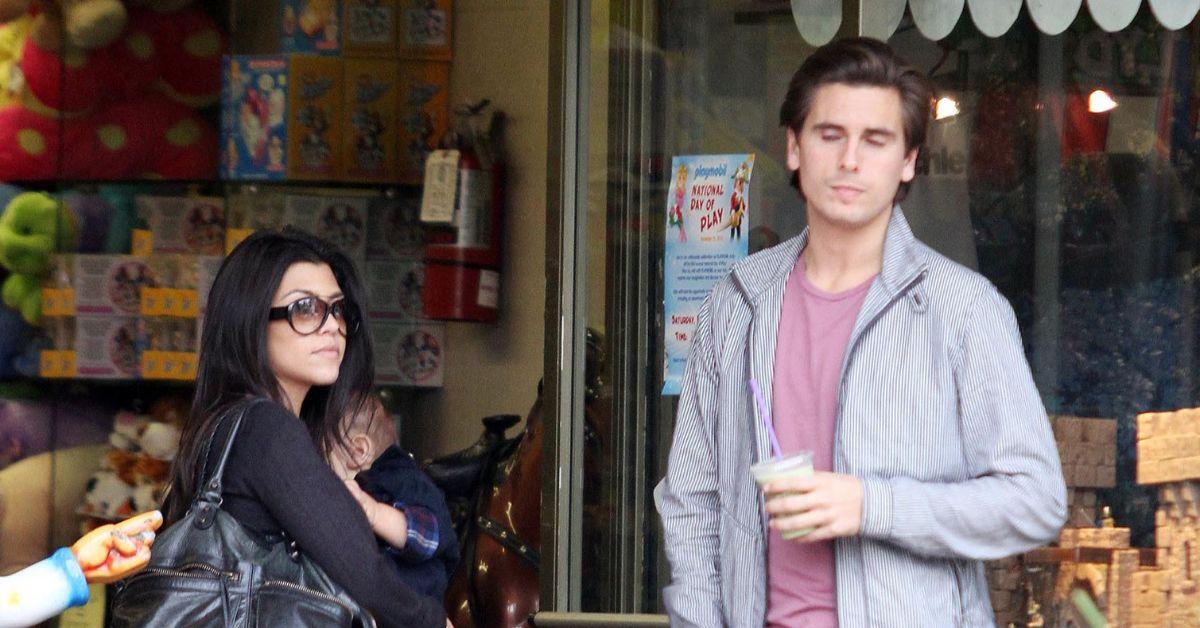 A few months after they were introduced to each other, Kardashian introduced him as her boyfriend in KUWTK's first episode. She revealed they were friends for a year before they started dating.
Despite their growing romance, her mom, Kris Jenner, expressed her concerns over the beau's maturity and fidelity as she found out he cheated on her at the beginning of their relationship. It led her to warn Kardashian about him looking like he was not ready to settle down.
Amid doubts, Disick assured the family that he loved Kardashian to death and that he would not do anything to disrespect her.
November 18, 2007: Kardashian and Disick Almost Got Married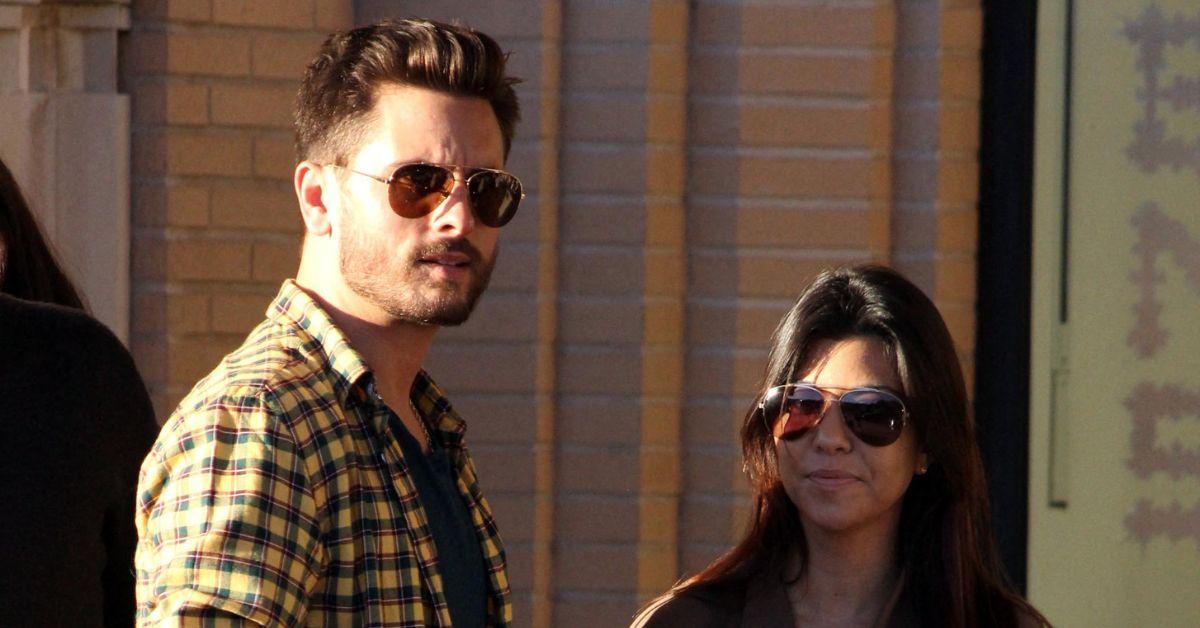 The then-couple almost rushed things after Disick asked Kardashian if she wanted to marry him in Las Vegas, and the moment was captured on an episode of KUWTK. She agreed and went to Little White Chapel with Kris, Khloé Kardashian, and Kim Kardashian.
In the end, the matriarch told them they were rushing everything, so they decided to stop the nuptials.
Article continues below advertisement
March 9, 2008: The On-Again, Off-Again Relationship Started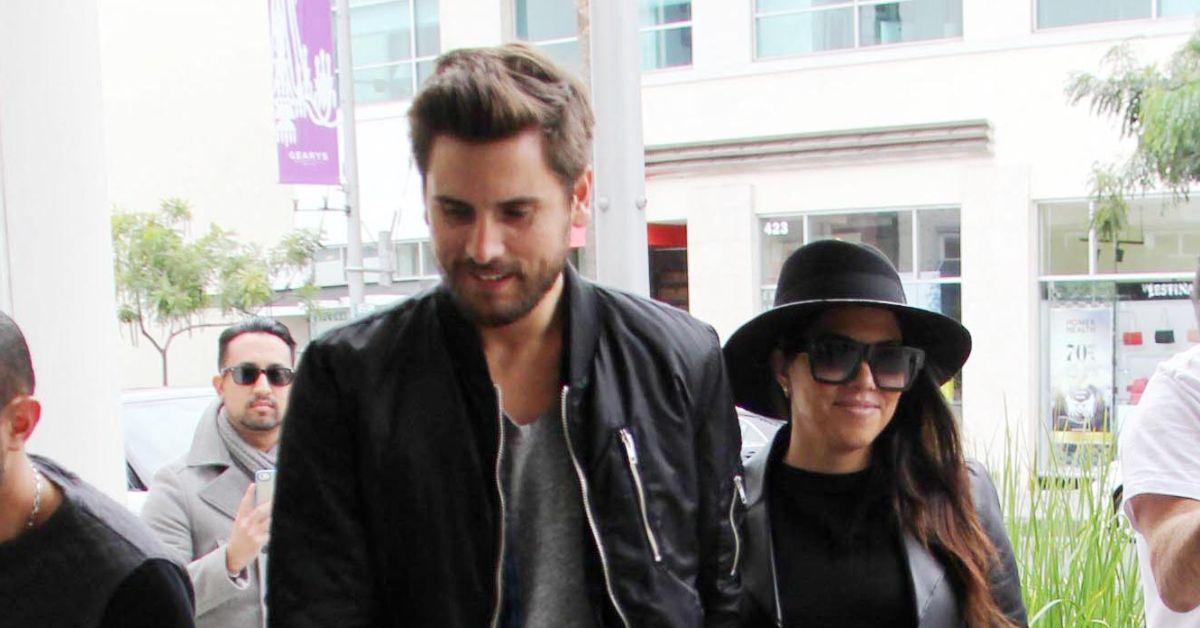 Season 2 of KUWTK showed Kim and Khloé finding out that Disick cheated on their sister again. Kardashian broke up with him and told him she had no reason to talk to him again unless he could be honest.
"I cannot believe Scott could have cheated on me," Kardashian said. "I'm sick to my stomach that this could have happened."
Article continues below advertisement
August 13, 2009: Kardashian Pregnant With First Child With Disick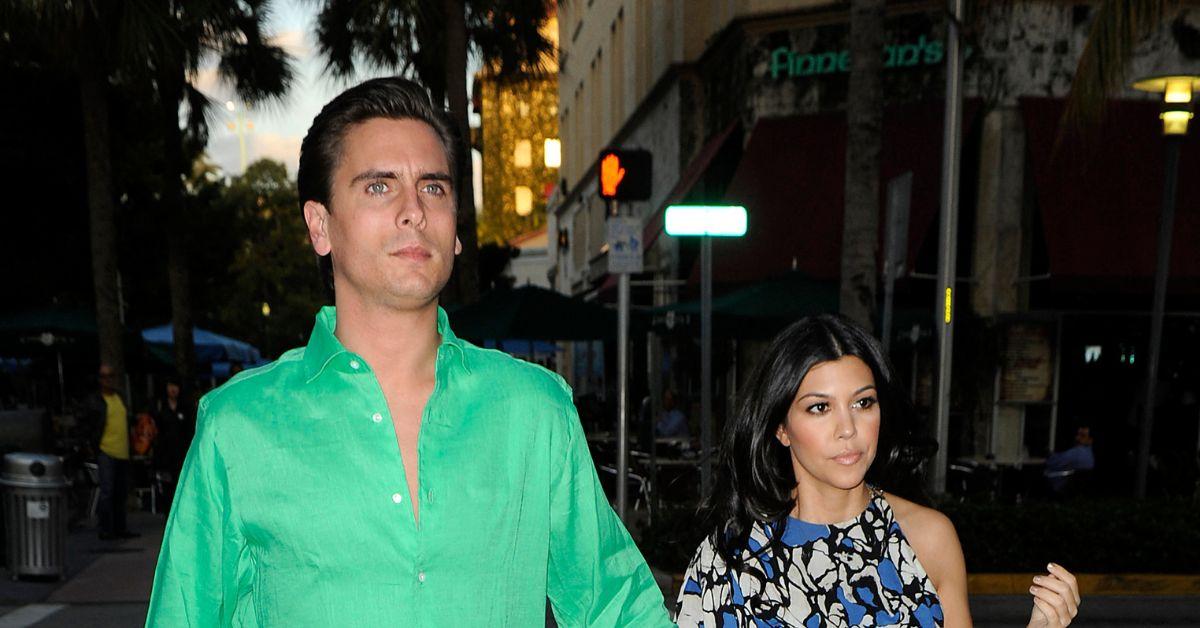 Despite the cheating rumors, Kardashian and Disick soon announced they were expecting their first child in the episode of Kourtney and Khloé Take Miami.
According to the then-mom-to-be, she had felt nauseous and sick since they were in the Everglades. This prompted her to visit a doctor who confirmed their pregnancy news.
They officially became parents when Kardashian gave birth to their first child, Mason Dash Disick, on December 14, 2009.
Article continues below advertisement
August 2010: They Called it Quits Again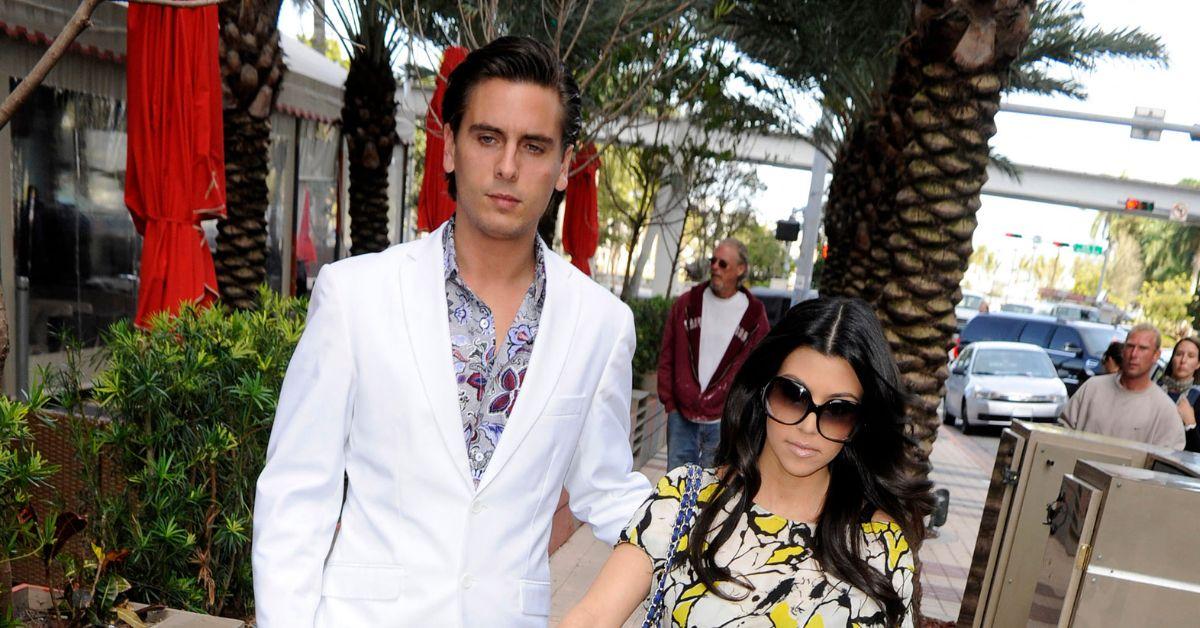 Kardashian and Disick split after the Flip It Like Disick star had a night full of "crazy rage," leading the media personality to give him an ultimatum.
"You're not going to be around Mason while you're working on yourself," she said in an episode of Kourtney and Kim Take Miami Season 2. "I can't do this s— anymore. I love Mason more than I love you and that's what it is."
After the release of the episode, Kris said during a press event for KUWTK that the then-couple was trying to mend their relationship. A representative confirmed the news and disclosed that Disick started abstaining from drinking.
Article continues below advertisement
November 30, 2011: Kardashian and Disick Announced Second Pregnancy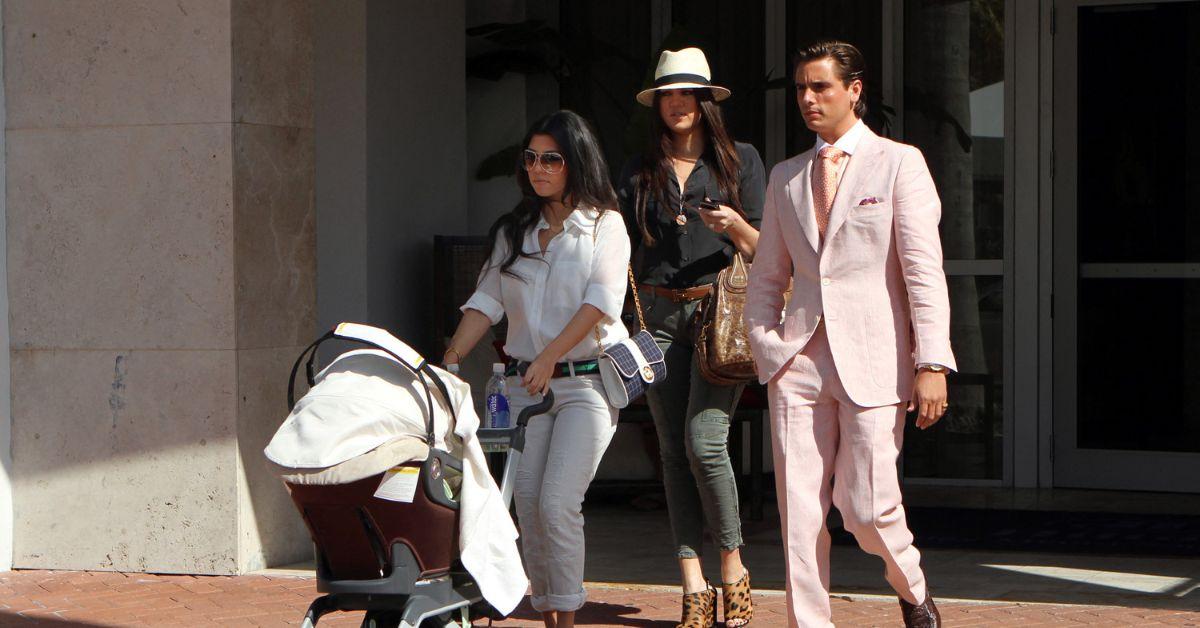 After Disick's multiple failed attempts to propose to Kardashian, the couple delivered news about their pregnancy instead. They welcomed their second child and first daughter, Penelope Scotland, at Cedars-Sinai Medical Center in Los Angeles on July 8, 2012.
Article continues below advertisement
June 4, 2014: Couple Geared up to Welcome Baby No. 3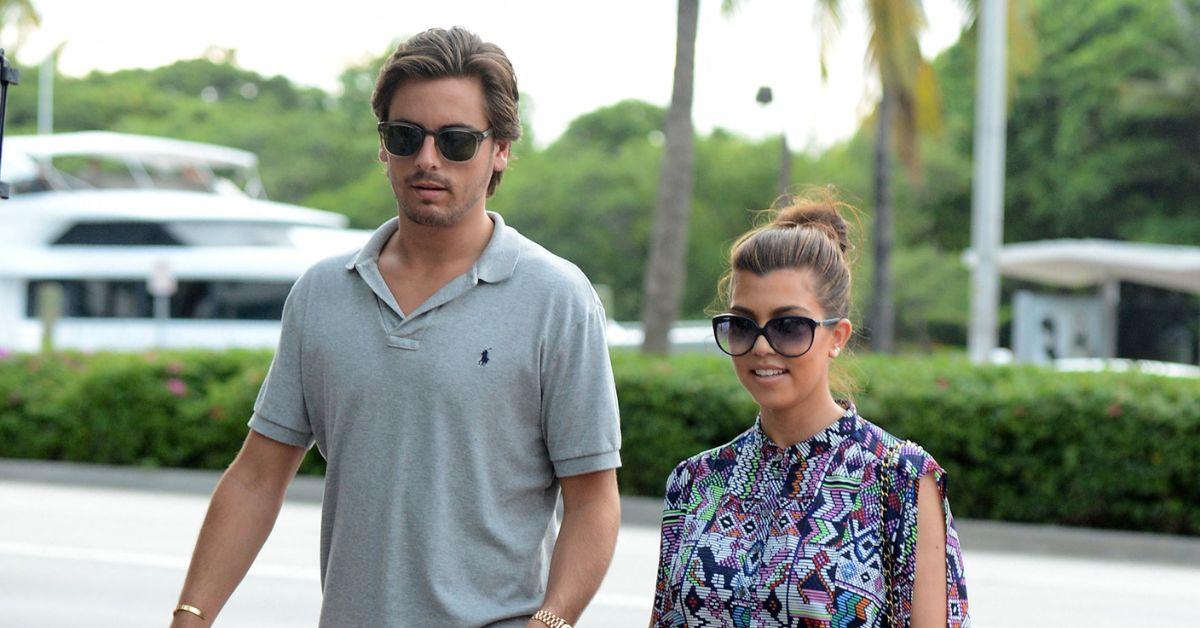 Nearly two years after giving birth to Penelope, a source told People the couple was expecting their third child together. It came after Disick lost both of his parents within three months.
On December 14, 2014, Reign Aston Disick arrived on his big brother Mason's birthday.
MORE ON:
Kourtney Kardashian
Article continues below advertisement
July 2015: Disick's Infidelity Rumors Emerged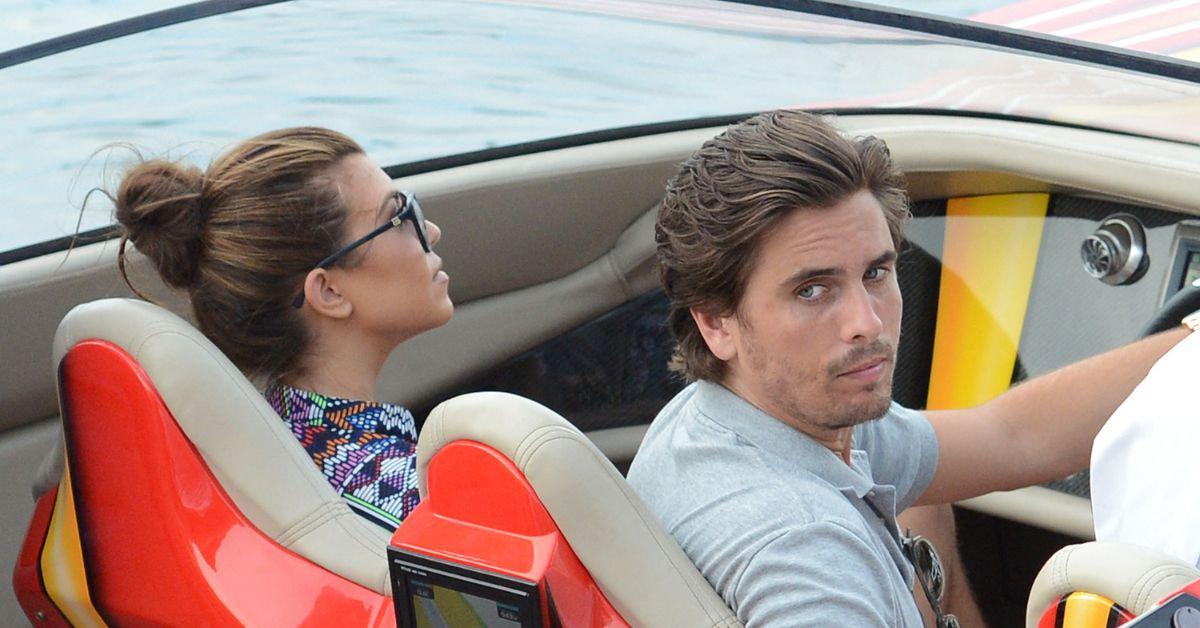 Disick started working on his issues with rage and alcohol by admitting himself to Rythmia Life Advancement Center (RLAC) in Costa Rica.
But only a few months after he worked on himself, he got embroiled in another cheating allegation involving stylist Chloe Bartoli that caused their breakup.
"I'm literally on the verge of a mental breakdown," Kardashian said in a KUWTK episode. "I can't believe that this is where my life is at right now. I've worked so hard to keep this family together, it just makes me sad for the kids."
Disick checked himself into a rehabilitation facility again after their split.
Article continues below advertisement
March 28, 2016: They Got Back Together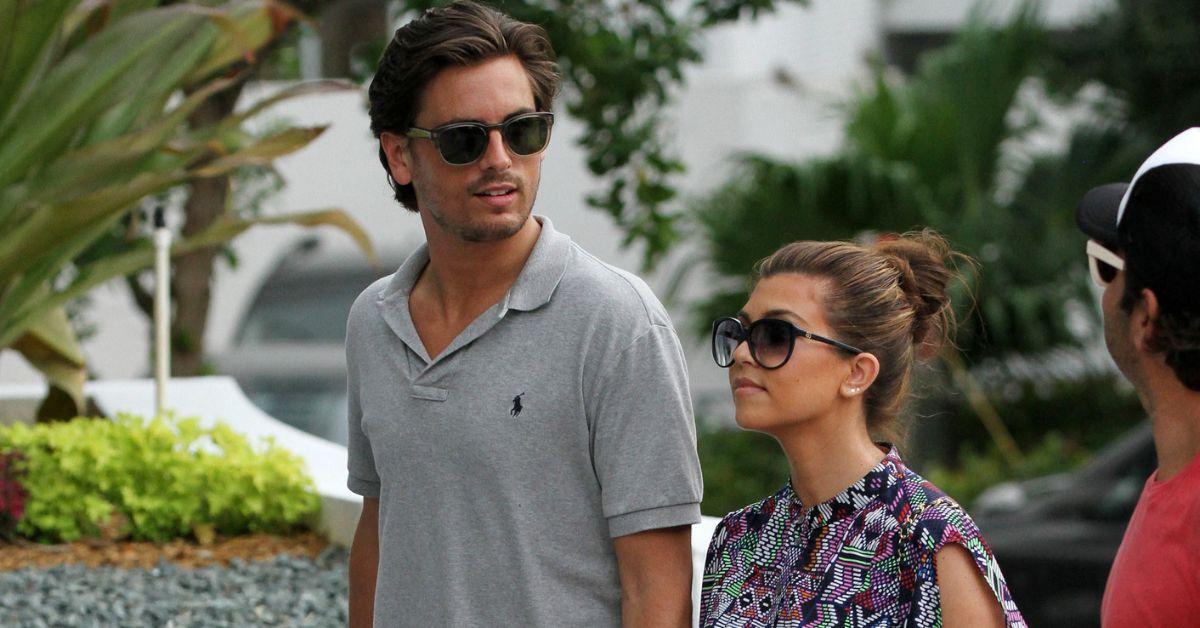 The on-again, off-again relationship resumed in March 2016 when they hinted at their reconciliation on Snapchat. Disick, however, dismissed the claims and said they were not together despite his love for Kardashian and their kids.
Article continues below advertisement
November 13, 2016: Kardashian and Disick Started Living Together Again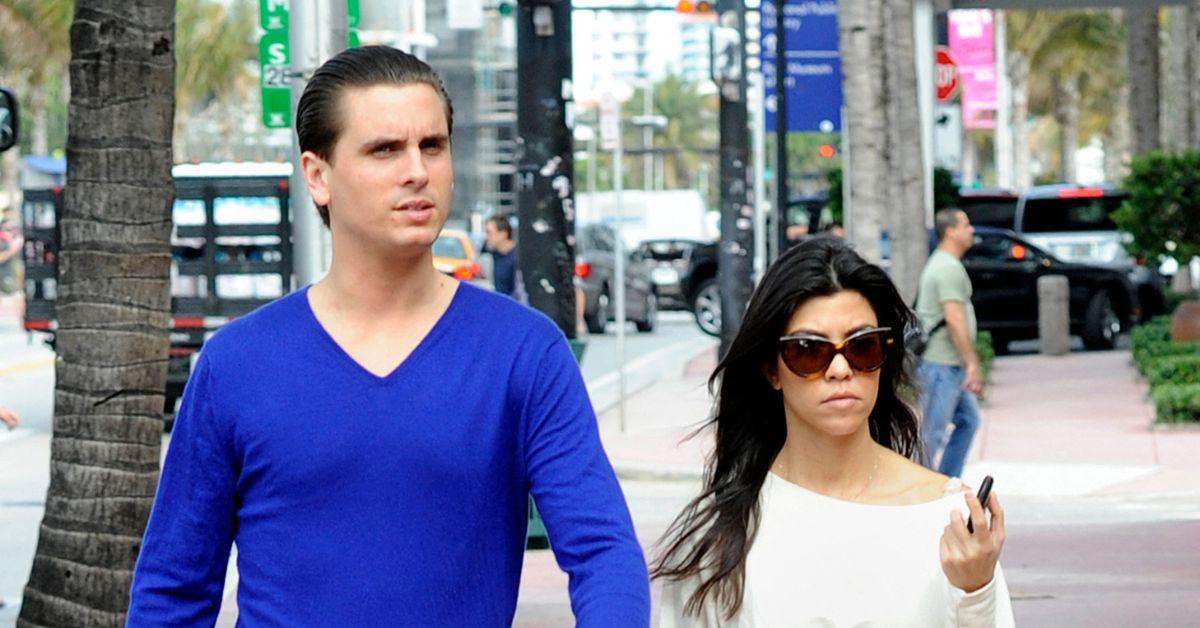 More rumors bombarded their relationship in 2016, with a revelation that the duo reportedly started living together a year after their split.
The ex-couple were spotted having a vacation in Cabo San Lucas, Mexico, but Kardashian clarified it was nothing but a time spent together.
"The idea of having my family together is amazing, but it's not the way things ended up. They may end up there. I'm not sure," she told Cosmopolitan for its October 2016 issue. "To me, it's in God's hands. If it's meant to be, then things will line up."
Article continues below advertisement
March 19, 2017: Co-Parenting Journey Began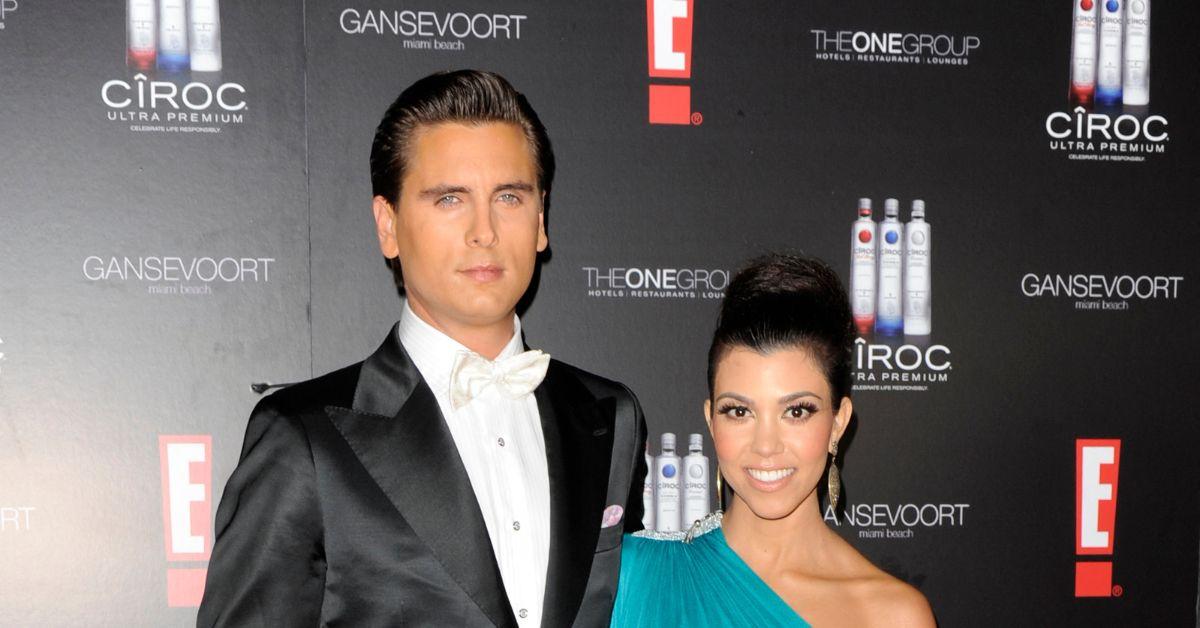 After breaking up for good, Kardashian and Disick agreed to co-parent their three children. The socialite also shared their status in an Instagram post while vacationing in Hawaii.
Article continues below advertisement
August 2, 2018: They Moved on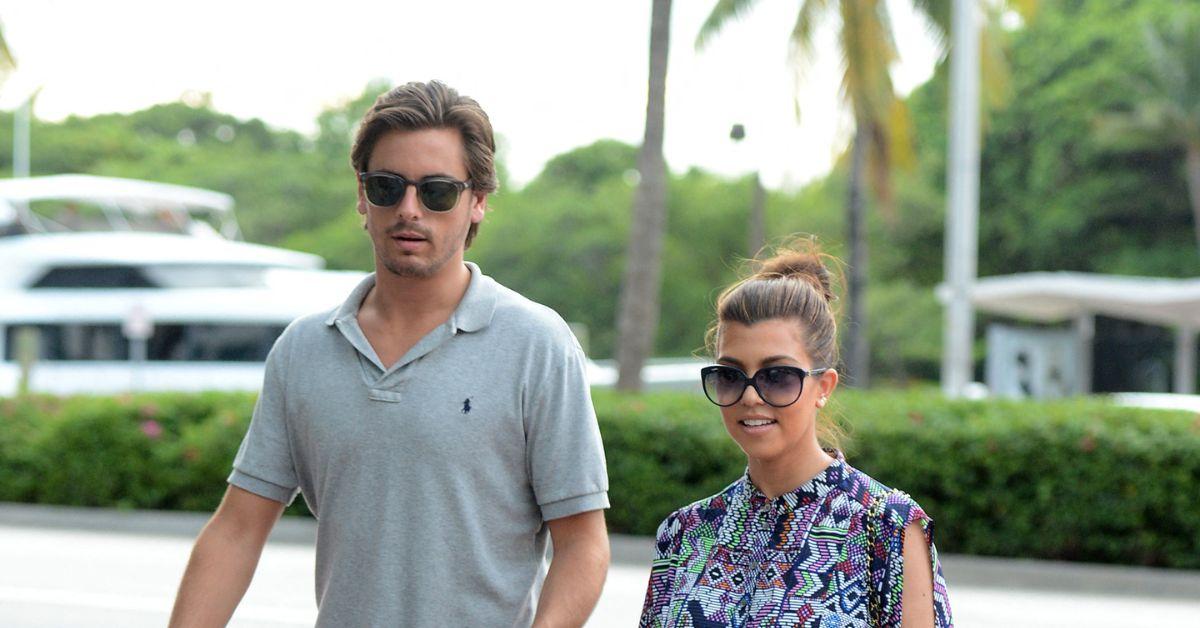 Little by little, the ex-couple started to let go of each other by dating other people — Kardashian with Younes Bendjima and Disick with Sofia Richie.
Despite their fallout, Kardashian declared that her ex-beau would always be part of their family.
Article continues below advertisement
June 18, 2021: Hookup Rumors Emerged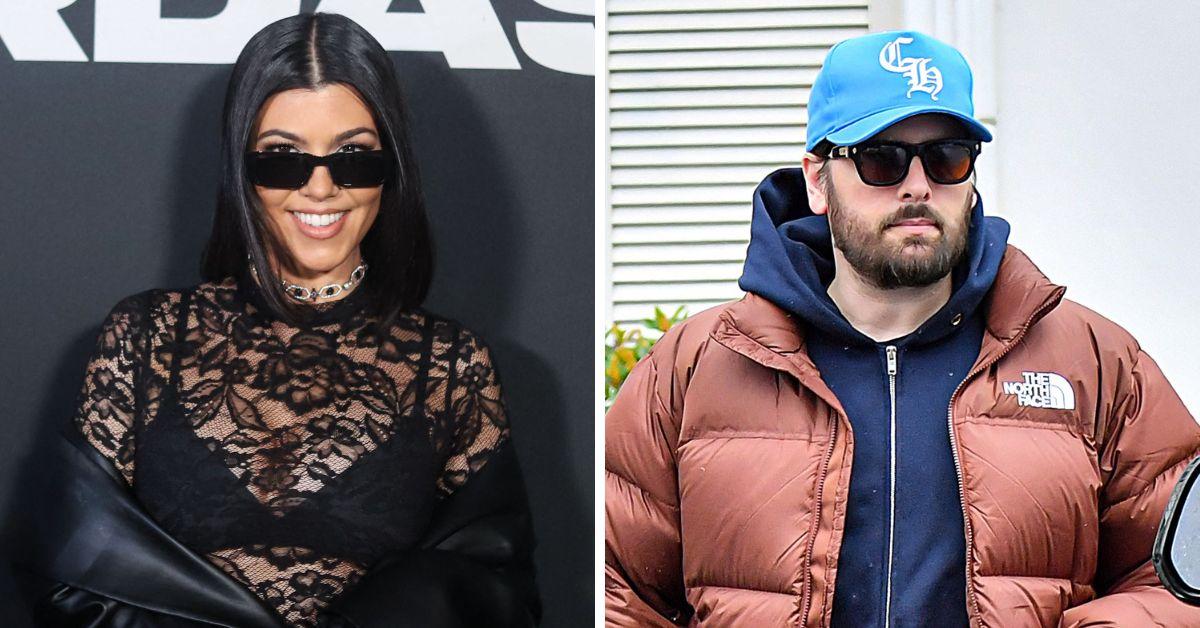 Andy Cohen asked Kardashian if she and Disick ever slept together after their breakup in July 2015, referencing rumors claiming the unconfirmed news.
The Kourtney and Kim Take New York star said they were great friends and dedicated themselves to co-parenting their children. She added that they gave their sincere support and blessings to their partners — Kardashian's now-husband Travis Barker and Disick's then-girlfriend Amelia Hamlin.
Article continues below advertisement
October 20, 2021: Kardashian Confirmed Engagement to Travis Barker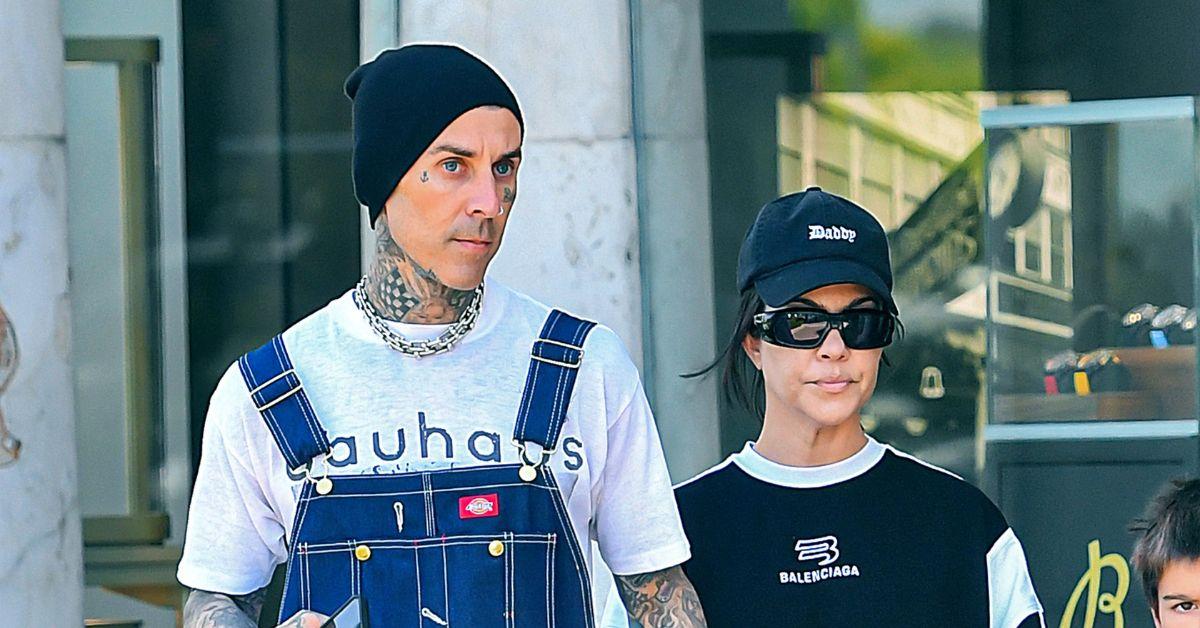 Following Kardashian's engagement to the Blink-182 drummer, Barker had been open about losing his "best friend" but still wished the couple the best.
When Kardashian and Barker finally wed, sources told People that Scott did not handle the rejection well after he was not invited to the ceremony.
"It's been hard for him to process and digest even though he knew it was coming," the insider said. "He was always accepted by the family, even at his absolute lows, and now he can't even come to one of the biggest events of the family. He's not handling it well."
Article continues below advertisement
August 28, 2022: Was Disick Got "Excommunicated" From Kardashian-Jenner Clan?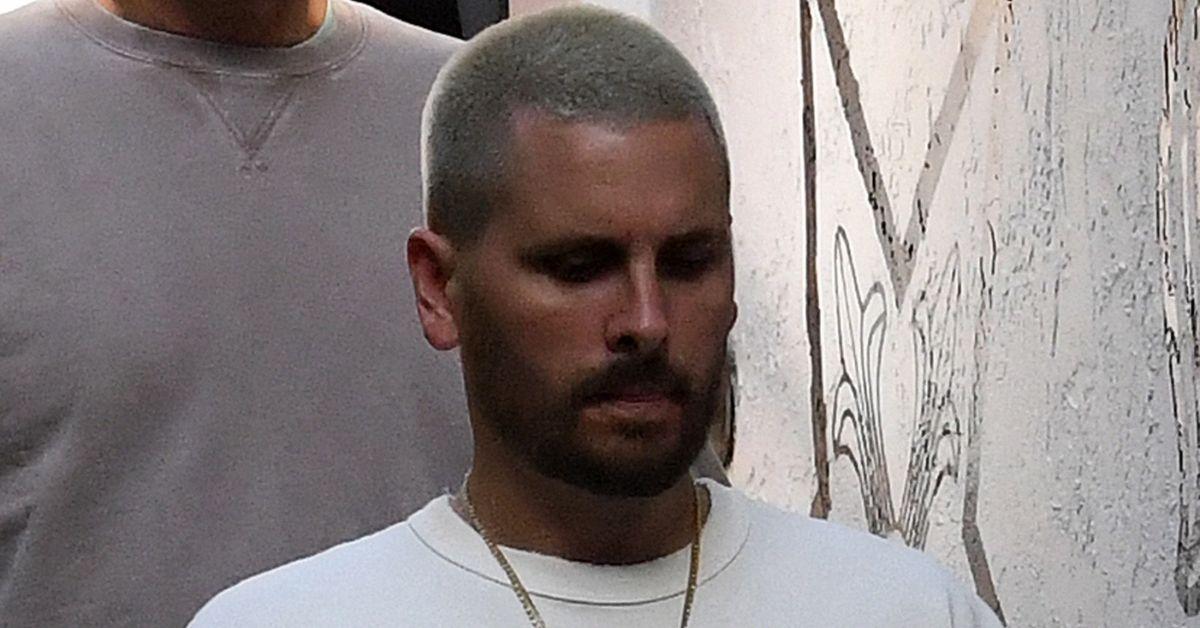 Due to his absence, rumors about him getting "excommunicated" from the Kardashian-Jenner family surfaced. The momager, meanwhile, dismissed the claims on Instagram.
"Scott will NEVER be excommunicated from our family….," Kris said. "He's the father of my grandchildren and a special part of our family…. We love him and not true!"