Social media personality Shelly 'Shelly Tea Time' Curran has teamed up with singjay Kayla 'Chy Chy' Gardiner, the alleged baby mother of Likkle Addi, Vybz Kartel's son, to release a saucy new song dubbed Basic.
"In dancehall, you shoot who you have to shoot, but this is really a vibe song, it is not directed primarily at Shorty, it's just a song for the girls dem, she just happened to fall in the line of fire," Curran said.
Shelly Tea Time deejays: "Body clean and fresh, every man want it/Take the spotlight inna any party, rich before mi forty/Mi no short ah nothing, mi no name Shorty."
Chy Chy chimes in: "Nobody nuh waan dem, dem crawny/mi body good, just ask Likkle Addi/mek mi tell yu this straight up parrie/mi a shot past dem like Ferrari."
The song was released on July 1 through the Arbic Entertainment label.
Curran, who is known for her popular Shelly Teatime Youtube channel, said she decided to team up with Chy Chy to 'accentuate the positive and eliminate the negative'.
"I invited Chy Chy on the song because I have been guiding her to get her life on track, counselling her after the DNA drama with Likkle Addi. She is an amazing singer, she is super-talented and this track shows that doors can open for her and create new opportunities for her in the music space. Instead of focussing on things going wrong, she can focus on what's going right and one of the best ways to do that is through music," she said.
Curran first met Chyna on her show when Chyna claimed that Kartel's middle child, Likkle Addi, had abandoned their son.
Likkle Addi confirmed that he was not the child's father and that two DNA tests proved that fact. Chyna and Curran claim that they did the 'real' DNA test, which proves a paternal link between him and the child, who is now one year old.
Meanwhile, Both Curran and Kartel have said that they had a sexual relationship over a four-year period before Curran was married.
Kayla 'Chy Chy' Gardiner is excited about the prospects for the song, which is also the first production released for her.
"To be honest, me say wah me a say, no lies told, nothing to affect nobody, just talking the truth," Gardiner said of her debut single.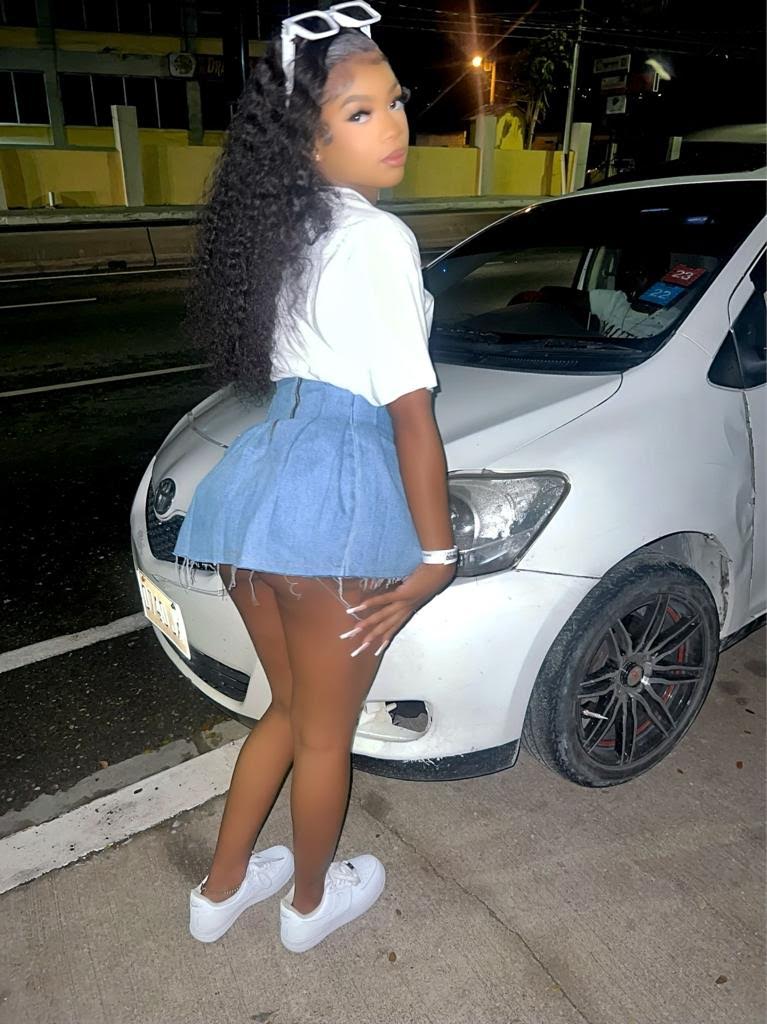 "I love music with a passion, I can sing but have always been shy, but I have always been around people in music. Music allows me to write how I feel, it gives me joy and it is also a money-making thing because I have to try to provide for myself my son, Akheel Amiri Palmer, I am a single mother, raising my son on my own."
Chy Chy grew up at 16 Jobs Lane in Spanish Town, St. Catherine and attended Jose Marti High School before migrating to live in the USA during her early teens. She said that her father is of Scottish and black descent while her mother is half-Chinese, half-Indian, so she earned the nickname, Chyna, growing up.
She said she will be releasing several other projects in the near future.
"I love my son, if I had it all to do over, I would do it again and again and again, all when dem put me through worse than this. My son is a superstar, he is going to be great in life, nothing can't stop him," she said.
Curran said that she is proud that Chy Chy has moved away from the 'DNA drama.'
"Chyna has moved past the DNA drama and she is focussed on being a single mother, she doesn't care about that anymore, major producers are voicing her and who knows? I might just manage her in the future," Curran said.
"Chyna is a star, me is a star so the song ah go well hot," she said.
Source link